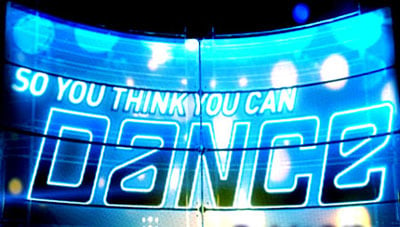 For the past couple of days I have been enjoying the Google Trends tool. It's been fun to play with! Like did you know that there is a spike in the search for strawberries every February 14th? Anyhow, Since my friend Brandon Bryant is on the show So You Think You Can Dance (SYTYCD), I decided to plug in all the names from the show and look at the results. Last night while I was watching the show I plugged in the names of the couples that were in the bottom three and had to dance for their lives to stay on the show. The results from that graph were spot on and predicted that Ashley and Max were going home.
Sure enough they went home. Sad I know.
So today I punched in the names to predict who would be in the bottom three couples next week according to Google Trends.
Here are my predictions:
Brandon and Janette
Kupono and Kayla
Melissa and Ade
Vitolio has some pretty scary low numbers but he is paired with Asuka who is on the upswing of a trend. Otherwise he would have been in the bottom three for my predictions.
Out of all the guys who I predict will be in the bottom three next week Brandon has the strongest numbers. Ade is my choice for being sent home next week.
The girls, Kayla and Melissa are neck and neck so, I predict that Janette will go home.
That puts my boy Brandon and Melissa together.
Now this could all change after the performances next Wed. Because some of these couples could have some HOT performances that could change the numbers that Google Trends is putting out. But after lasts nights right on predictions using Google Trends it's gonna have to be some pretty HOT sutff.
So to recap my choices for the two that will go home next week are Janette Manrara and Ade Obayomi.